[OLD POST] Eric Bossick to Mocap in a Metal Gear Solid Game. Could this be Metal Gear Solid 5?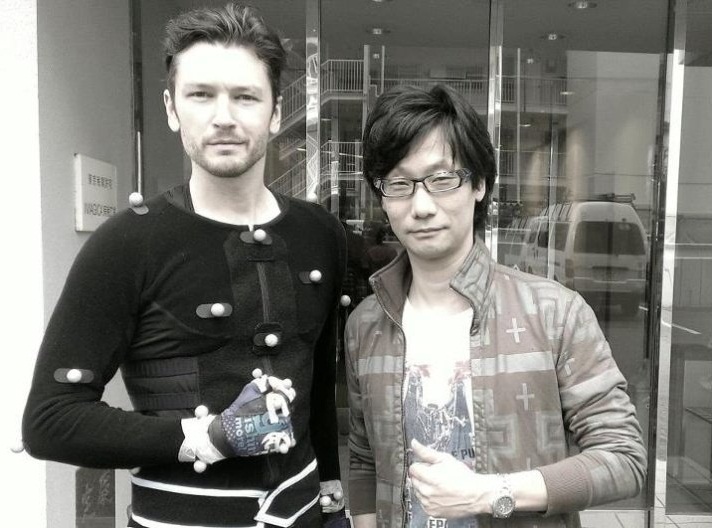 So this is a post I made back in August of 2012 where I caught wind of Eric Bossick's involvement in something Kojima/Metal Gear Solid after Kojima posted an image with him and I got an interview with Eric. Long story short the original post spread like wild fire reaching japan and had to be taken down by the request of Kojima/Konami and friends, but I mostly took it down from the request of my friend and first VA interview on this site Mr Bossick so major apologies to Eric but I also want to apologize to Hideo Kojima and Konami for spoiling anything early. I didnt want to jeopardize Erics contribution in MGS5 and im glad to say his motion capture is in Metal Gear Solid Ground Zeros! Go play the game and see if you can find the familiar movements of Henry Townshend! ;) Here is my original interview and post I conducted and published two years ago if anyone is interested.
This isnt Silent Hill but in a way Silent Hill related. Upon speaking to Silent Hill 4 protagonist's voice/mocap actor Eric Bossick he told me he was and will be working with Kojima under a Metal Gear Solid title. Here is our full discussion!